WASHINGTON, D.C. — The Executive Vice President for Industry Affairs and Strategic Planning at the NAB, an industry veteran who is the founder of a government affairs, leadership and strategic planning firm, has announced his departure from broadcast media's biggest lobbying group and voice on Capitol Hill.
Where is he heading? While he'll be based in one Washington, he's been named CEO of a tech company backed by Beasley Media Group headquartered in the state of Washington.
Starting April 1, Steve Newberry will serve as CEO of Quu.
That's the company promoting technology that enables radio stations "to take full control of the RDS/HD in-car stereo display."
It's based in Mercer Island, Wash., and was founded in 2007 by Joe Harb.
In September 2019, Harb and Quu attracted attention for the integration of its technology into Xperi's DTS Connected Radio platform.
This followed a July 2019 announcement that it has unveiled what it calls "a unique synchronized automated process experience" designed to connect audio advertisements to an accompanying text and image for advertisers and listeners across the dashboard display on car radio receivers.
Company leaders believe the technology offers the ability for radio stations to manage music and album art, as well as create station messaging and advertising campaigns that are synchronized with on-air ads. By utilizing Quu, the company notes, all messages and images can be featured on the air in targeted day parts. For example, a client ad can feature a specific item in the morning and a different one at noon.
Beasley Media Group is a believer. The investor in Quu has been implementing the enhanced Radio Data System (RDS) technology for advertisers and listeners across the company over the last year.
Now, Quu is set for a boost under Newberry, who will oversee and have equity ownership in the global ad sync technology firm.
Newberry's final day at the NAB is set for March 31. At the association, he has been tasked with overseeing multiple NAB projects, including the organization's outreach and initiatives with the automotive industry and construction of a new NAB headquarters in the Capitol Riverfront section of Washington, D.C.
"Steve has been a tremendous asset to NAB and the entire broadcast industry for decades," said NAB President/CEO Gordon Smith. "While we hate to see him leave, we're delighted Steve will be with us through the completion of our move to a new headquarters this spring. We're also pleased that Steve will be fulfilling his entrepreneurial passion with QUU. On a personal level, I will miss Steve's daily presence at NAB and will always be grateful for his friendship and many contributions to the success of broadcasting."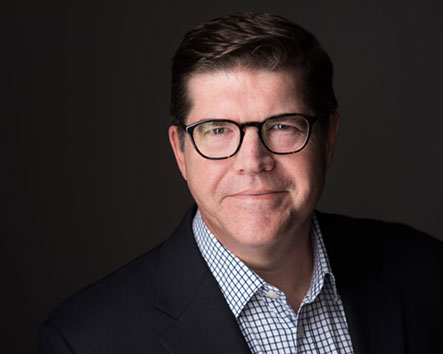 Newberry added, "It has been an absolute honor and privilege to work closely with Gordon Smith and the incredible team at the NAB over the past several years. I look forward to the opportunity to work closely with Joe Harb and the QUU team to offer exciting, game-changing ad sync technology that provides results for broadcasters and their advertisers in the coming years."
Newberry began his broadcasting career at the young age of 14 and became a station owner at the age of 21.
Since December 1996, he has been the Chairman and President/CEO of Glasgow, Ky.-based Commonwealth Broadcasting. That deal, valued at $655,000, saw Newberry acquire WCDS-AM & WWWQ-FM in Glasgow from Ward Communications' receiver, through a bankruptcy proceeding involving that licensee.
He will retain ownership of the radio broadcasting company.