While radio stations have done their part to bring needed funds to consumers highly impacted by COVID-19 fueled layoffs and furloughs, Gray Television stations in March and April collectively helped to raise more than $12.6 million in donations benefiting local residents and organizations in the cities where it owns local TV properties.
The efforts seen across Gray's stations include telethons, on-air and online
fundraisers, musical concerts, and events lasting from one hour to a few weeks in length.
Many of the stations launched their campaigns after learning about the difficulties that
local food banks and other worthy charities were experiencing as public health concerns resulted in the cancellation or curtailment of their normal fundraising activities, just as they experienced dramatic increases in need for their services. Some of the stations' fundraising efforts involved local advertising partners and/or other local broadcasters who also chose to use their resources to give back.
"Local broadcast stations are important local institutions employing talented residents
who put community service first, through news, information, and support for local organizations and businesses," said Gray Executive Chairman and CEO Hilton H. Howell. "We are therefore especially proud that our own stations and staff were able to distinguish themselves so well during the last several weeks by their truly exemplary donations of their time, resources, and creativity to support their local communities through this challenging period."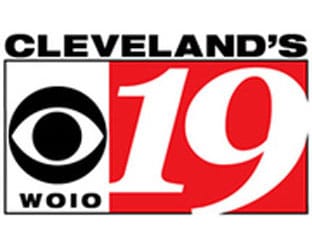 Among the efforts seen across multiple Gray stations is an April 4 three-hour telethon in partnership with iHeartRadio and the Cleveland Cavaliers featuring local athletes, celebrities and performers airing on Gray's WOIO-19 in Cleveland. The event raising more than $155,000 for the Greater Cleveland Food Bank and the United Way.
On March 18, just as shelter-in-place restrictions were surfacing across the U.S., WMTV-TV in Madison, Wisc., launched a campaign to raise donations to enable Second
Harvest Foodbank of Southern Wisconsin. This saw the creation of care boxes for local residents impacted by the pandemic. Through April 30h, the campaign has directly raised $1.5 million and helped the organization attract an additional $1 million in outside gifts and grants, bringing in a total of over $2.5 million in just six weeks.
---
Learn more about WOIO-19's efforts by listening to this RBR+TVBR Coronavirus INFOCUS Podcast with Erik Schrader, VP/GM, WOIO-19 & WUAB-43 in Cleveland. LISTEN HERE
On May 6, the RBR+TVBR Coronavirus INFOCUS Podcast features Michelle Vetterkind, who heads the Wisconsin Broadcasters Association.