After 47 years at legendary Urban Adult Contemporary WHUR-FM 96.3, the Washington, D.C.-owned commercial station owned by Howard University, Jim Watkins in late August retired as GM. This resulted in an opening on the NAB Radio Board of Directors.
Watkins' old seat has now been given to a radio executive who has been active in the Old Dominion since 1979.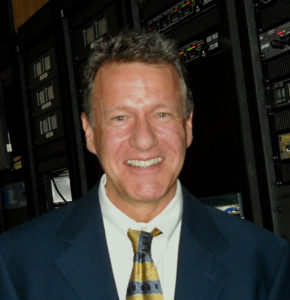 Leonard Wheeler, President/GM of Mel Wheeler, Inc., has been appointed to the NAB Radio Board of Directors.

His appointment is effective immediately.
Wheeler began his career in radio sales in 1979. He later joined his two brothers and father in developing Mel Wheeler, Inc., as a family-run broadcast business.
Wheeler moved to Roanoke, Va., in 1992 to take over as manager of WSLC-AM & WSLQ-FM. Since 1996, he has led the company through the successful acquisition and development of six FM stations in the Roanoke-Lynchburg, Va. and New River Valley regions of Southwest Virginia.
Wheeler currently serves as President of the Virginia Association of Broadcasters and serves on the board of the Foundation for Roanoke Valley, Visit Virginia's Blue Ridge organization (the Convention and Visitors Bureau Organization), and the Roanoke-Blacksburg Business Council.