Nexstar Broadcasting has completed the previously announced acquisition of five television stations in two markets for $33.5 million and an adjustment for working capital. The stations were acquired from Gray Television and represent the equity interests of certain subsidiaries of Hoak Media.
— WMBB (ABC) Panama City, FL
— KREX (CBS) Grand Junction, CO
— KREG  (CBS) Glenwood Springs, CO
— KREY (CBS) Montrose, CO
— KGJT (MyNetworkTV) Grand Junction, CO
KREG and KREY operate as satellite stations of KREX. Concurrent with the acquisition of the five stations, Nexstar will assume Hoak's contractual obligations with Parker Broadcasting of Colorado for KFQX, the Grand Junction, Colorado FOX affiliate, under the existing Time Brokerage Agreement, whereby Nexstar will provide sales and other services to the station.
Under the terms of the amended agreement, Mission Broadcasting will make a deposit to Parker in the amount of $3.2 million with the deposit applied to the Purchase Price upon closing, which is pending approval by the FCC.
Said Perry Sook, Nexstar CEO: "This transaction is consistent with our core strategy to diversify and expand our local traditional media, digital and mobile media platforms through transactions that are complementary to our existing operations while also providing financial and operating synergies that enhance free cash flow. This transaction marks our entrée into Grand Junction and Panama City and we look forward to leveraging our industry-wide leadership in delivering exceptional local and network programming and service in our markets for the benefit of viewers while creating an even stronger marketing platform for local area businesses."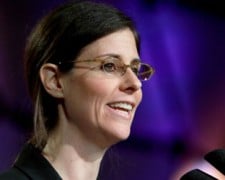 Noted Marci Ryvicker, Wells Fargo Securities Senior Analyst: "NXST announced that it has completed its acquisition of the 5 stations spun from GTN via their Hoak deal. Recall that on 12/19/13, Nexstar announced its intent to acquire 5 stations from GTN and Mission announced its intent to acquire 1 station from Excalibur as part of the Hoak/Parker Broadcasting deal for $37.5MM. As of today, the 5 NXST stations have closed while Mission's station is still pending at the FCC.
NXST will assume Hoak's TBA with Parker for now. As part of the original transaction, Mission was supposed to acquire KFQX-TV (Grand Junction, CO; DMA: 185; FOX) under a JSA/SSA with NXST. As of now, that application is still pending at the FCC and, instead, NXST will assume Hoak's TBA with Parker and provide sales and other services to the station. In addition, Mission will make a $3.2MM deposit to Parker, which will be applied to the purchase price upon closing. No other financial details were provided as to the new structure of the deal, but we do not think that there will be a significant impact to the economics.
Bottom line: While the transaction in its entirety has not completely closed (just 1 station application pending), we are pleased to finally see some unclogging of deals at the FCC."