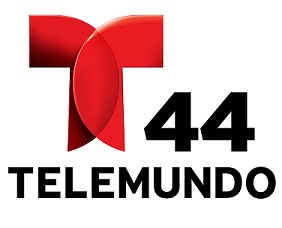 The Telemundo affiliate serving the National Capital Region is sporting a new brand.
It's also providing Spanish-language TV viewers in the Washington, D.C., area a lot more locally produced news.
WZDC-TV is no longer "Telemundo Washington," and as of March 8 is now calling itself "Telemundo 44."
WZDC had been on Channel 25 until Wednesday, when the signal was shut off. That's because WZDC was one of the stations owned by ZGS Communications, which sold all of its affiliates (and channel-sharing agreements) to NBCUniversal, the parent of Telemundo.
In the case of WZDC, NBCU grabbed its channel-sharing agreement with WRC-4. ZGS Communications owner Onda Capital collected $66.18 million in the FCC's incentive auction for relinquishing the spectrum of Channel 25, and that's why it no longer exists.
WZDC's "PSIP" channel will now be 44.1 even though it is using WRC's digital channel 48.
Telemundo 44 remains on local Comcast lineups on Channel 796, and on Verizon FIOS Channel 520.
The end of Channel 25 comes two months after what is now Telemundo 44 added  newscasts at 6PM and 11PM. Now that is has moved, an hour-long weekday newscast at 5PM is a part of the lineup. The newscasts are anchored by Alban Zamora and Sulema Salazar.
"In just a short time, Telemundo 44 has introduced more news than any other Spanish-language television station in the Washington, DC area, and we're just getting started" said Jackie Bradford, President/GM of both WZDC and WRC.  "I am especially gratified that our phone banks and community efforts have provided so much help to our viewers since the station launched in January."
There is also a new station website, TelemundoDC.com and dedicated station app, as a result of NBCU's ownership of the property.
WZDC-CD signed on as W64BW on UHF channel 64 in April 1994. On April 10, 2007, what was then WZDC-LP moved to channel 25 as Channel 64 signed off the air, ending analog transmission.