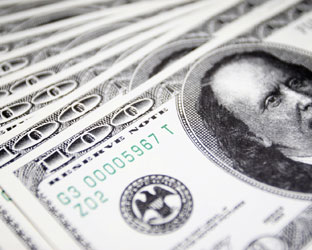 We've reported on the continued drop in television viewing.
Now comes new data from MoffettNathanson Research that forecasts level to near-level television third quarter advertising revenues.
Broadcast and cable networks ad revenues are expected to dip .7% in Q3, with the research firm estimating the top four networks will drop from 1.2% to just over $3 billion, and cable dipping .4% to $5.11 billion.
The news is actually an improvement over its overall television estimate of a 1.7% decline for the quarter, reports MediaPost.
More advertising inventory has been credited for helping to maintain national ad revenue, with commercial hours for broadcast television networks increasing 1% and cable 4% to 38,435 in the quarter, according to MoffettNathanson Research.