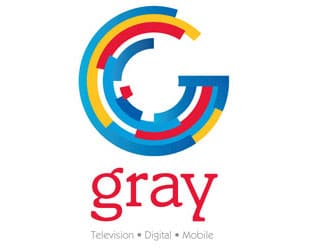 Atlanta-based Gray Television, Inc. has been selected "Station Group of the Year" for 2016 by "TVNewsCheck," a leading industry publication focusing on news and newsmakers in the broadcast television business.
In announcing its decision, "TVNewsCheck" cited Gray's "disciplined strategy of acquiring high-performing stations, its bold decision to bring national sales in-house, and its technological innovations."
"Despite the uncertainty facing all legacy media, Gray seized the opportunity to grow in 2015 by snapping up stations that fit strict criteria — nothing but strong stations in strong markets," said "TVNewsCheck" Editor Harry A. Jessell. "The Schurz deal epitomized the buying strategy."  Of Gray's recent announcement to take its national sales business direct, Mr. Jessell observed, "That sent powerful ripples throughout the industry," Mr. Jessell said.
Gray will be the subject of a feature article in "TVNewsCheck's Executive Outlook" magazine, which will be distributed at the NATPE Market & Conference (Jan. 19-21, 2016) in Miami.  Previously, "TVNewsCheck" selected Sinclair Broadcast Group as "Station Group of the Year" for 2014 and Raycom Media as "Station Group of the Year" for 2015.