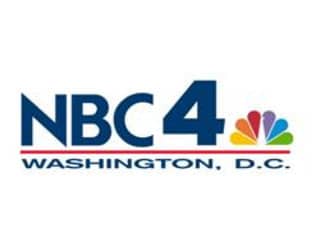 NBC-owned WRC-TV Washington, DC announced that its local news and weather will now be available in more than 1,400 taxi cabs in the DC area. Washington is the third market to launch local NBC news and info in taxis, after NYC and Philadelphia.
As part of a partnership between the NBC Owned TV Stations and VeriFone Systems, the taxi screens will also include content from NBC national news, NBC primetime shows and late night shows over the VeriFone Digital Network.
The locally-produced updates from WRC will include weather and news during the day. An interactive ticker will deliver breaking news updates and headlines, and the touch-screen monitors also feature clickable tabs for weather, news and sports content.
The Washington, DC taxi cab launch is the latest expansion of NBC Everywhere, the digital out-of-home business operated as part of the NBC Owned Television Stations division of NBCUniversal that delivers audiences across the country access to NBCUniversal's news, information and entertainment programming through VNET in more than 12,000 taxi cabs as well as at thousands of gas stations and other digital out-of-home platforms across the country. The partnership, launched January 1, 2012 also provides advertisers unmatched capabilities to engage consumers interactively through e-commerce, couponing and microsites.
"NBCUniversal is the perfect strategic fit for us as we extend our payment-enabled media platform beyond TaxiTV into other verticals, including our existing client base of over 60,000 gas stations and more than one million retail installations," said Bud Waller, Vice Chairman of VeriFone.
Other targeted markets include Chicago, Boston, Las Vegas, San Francisco, and Miami, and some gas stations.