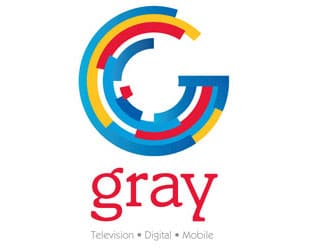 Half of Gray Television's 44 markets include a CBS affiliate, and that partnership will continue for the foreseeable future, thanks to a renewal agreement announced 8/25/14. Terms of the agreement were not released.
In all, Gray has 26 CBS affiliates serving 4M viewers in 22 smaller television markets.
"Gray's stations, management, and employees have enjoyed a deep relationship with CBS that dates back many decades," said Gray CEO Hilton H. Howell, Jr. "We are pleased to extend that relationship today. The new agreement ensures that Gray and CBS will continue to serve our local viewers with high-quality network and local programming, and this agreement allows us to continue to grow and strengthen our relationship with CBS for the foreseeable future."
Ray Hopkins of CBS noted that Gray is the #1 station in the majority of the markets and acknowledges the contribution ifs CBS affiliate makes to achieve that status.
Gray's CBS stations include:
WKYT-TV and WYMT-TV in Lexington, Ky.
KWTX-TV and KBTX-TV in Waco, Texas
KKTV in Colorado Springs, Colo.
KOLN and KGIN in Lincoln, Neb.
WCTV in Tallahassee, Fla.
WRDW-TV in Augusta, Ga.
KVLY-TV in Fargo, N.D.
WIBW-TV in Topeka, Kan.
WSAW-TV in Wausau, Wis.
WIFR in Rockford, Ill.
KNOE-TV in Monroe, La.
WSWG in Albany, Ga.
WECP in Panama City, Fla.
KXII in Sherman, Texas
WTVY in Dothan, Ala.
WSVF in Harrisonburg, Va.
KALB-TV in Alexandria, La.
WCAV in Charlottesville, Va.
WIYE in Parkersburg, W.V.
KGWN-TV and KSTF in Cheyenne, Wyo.
KNPL in North Platte, Neb.