Gray Television has received all government approvals for all of its previously announced station acquisitions, including those involving Hoak Media. On 11/20/13, Gray announced agreements with Hoak and separate agreements by which Excalibur Broadcasting would acquire television stations in existing or future Gray markets from Hoak, Parker Broadcasting and Prime Cities Broadcasting.  At that time, Gray also announced that it and Excalibur would divest Hoak's and Parker's television stations in the Panama City, FL and Grand Junction, CO markets and subsequently announced on 12/19/13, that Nexstar Broadcasting and Mission Broadcasting would acquire the television stations in those two markets. 
On 3/3, the DOJ Antitrust Division cleared all of the transactions involving the Hoak, Parker, and Prime Cities stations.  On 3/12, however, the FCC issued a Public Notice imposing new restrictions on pending transactions involving television stations.  In response to that action and FCC advice, on 3/24, Gray and Excalibur submitted amendments to their pending applications that restructured the proposed Excalibur acquisitions.  The changes included removing Gray's guarantee of Excalibur's financing to acquire Excalibur's new stations and eliminating a put/call option on Excalibur's new stations.  In addition, Excalibur withdrew its application to acquire the Prime Cities stations. Nexstar and Mission Broadcasting also filed amendments to restructure their transaction involving the Grand Junction DMA.
On 4/3, the FCC's Media Bureau approved Gray's applications to acquire the following television stations from Hoak:
STATION      
AFFILIATION      
MARKET                            
DMA RANK
KSFY
ABC
Sioux Falls, SD
111
KABY*
ABC
Sioux Falls, SD
111
KPRY*
ABC
Sioux Falls, SD
111
KVLY
NBC
Fargo-Valley City, ND
116
KNOE
CBS
Monroe- El Dorado, LA
137
KFYR
NBC
Minot-Bismarck-Dickinson, ND
145
KMOT*
NBC
Minot-Bismarck-Dickinson, ND
145
KUMV*
NBC
Minot-Bismarck-Dickinson, ND
145
KQCD*
NBC
Minot-Bismarck-Dickinson, ND
145
KALB
NBC/CBS
Alexandria, LA
179
KNOP
NBC
North Platte, NE
208
KIIT-LP
FOX
North Platte, NE
208
* satellite station
Gray currently anticipates that it will close on the acquisition of the above-listed Hoak television stations in Q2. The FCC has not acted on the amended Excalibur's applications to acquire the following television stations from Hoak and Parker:
| | | | |
| --- | --- | --- | --- |
| STATION      | AFFILIATION    | MARKET                         | DMA RANK |
| KHAS | NBC | Lincoln-Hastings-Kearney, NE | 105 |
| KXJB | CBS | Fargo-Valley City, ND | 116 |
| KAQY | ABC | Monroe-El Dorado, LA | 137 |
Likewise, the Commission also has not acted on the amended Nexstar and Mission Broadcasting applications.  Gray says it predict when the FCC might grant the Excalibur applications. In light of the FCC uncertainty, Gray is exploring alternative arrangements that may facilitate the creation of the efficiencies, public interest benefits, and expanded advertiser opportunities that were proposed in the still-pending Excalibur applications.  Gray notes, however, that its projected net revenue from providing services to KHAS, KXJB and KAQY is expected to constitute approximately 3% of Gray's annual pro forma net revenues.
Separately, in March, the FCC approved Gray's acquisition of WQCW-TV Portsmouth, Ohio and WOCW-LP, Charleston, West Virginia from Lockwood Broadcast Group.  WQCW-TV serves as the CW affiliate for the Charleston/ Huntington, West Virginia television market, where Gray owns and operates WSAZ-TV, the market's NBC affiliate.  Gray closed this acquisition on 4/1. Finally, on 4/3, the FCC granted Gray's application to acquire KEVN and KIVV in Rapid City, North Dakota, which together serve as that DMA's Fox affiliate, from Mission TV, which is unrelated to Mission Broadcasting.  Gray anticipates closing this transaction in Q2.
The aggregate purchase prices for the transactions, including the restructuring of certain Excalibur arrangements as described above, represent a multiple of approximately 6.8X a blended average of 2013-2014 pro forma broadcast cash flow of the stations, including expected synergies.  Gray has now received government approvals to all previously announced transactions.  Consequently, Gray currently does not have any applications pending before the FCC or the DOJ.
Elliot Evers, Managing Director, Media Venture Partners, tells RBR-TVBR: "Gray obviously reacted to the FCC's recent rule changes by removing the financial guarantee that they were previously providing to Excalibur, and deleting the put/call. We anticipate more companies with sidecars like Excalibur will do this–and there a plenty of financially-capable third-parties who are have their own capital and who would be willing to play this role. We think there will be many new, creative structures put in place as a result of the rule change."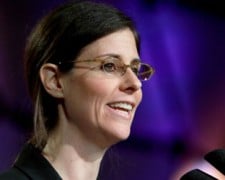 Noted Marci Ryvicker, Wells Fargo Securities Senior Analyst: "We were not surprised to see that only a portion of Hoak was approved after our meetings with the FCC several weeks ago (please see our note: Broadcast: Downgrade GTN, LIN, NXST, SBGI To MP from 3/17). We anticipate that we will get more color on GTN's still-pending stations following additional details from the FCC regarding JSA/SSA restrictions, which we think are right around the corner."