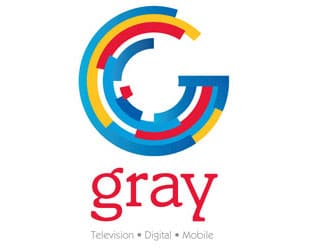 Gray Television is buying two stations that Nexstar will divest once its merger with Media General closes. That's expected in Q4.
Gray has agreed to pay $270 million in cash for WBAY (ABC), in Green Bay, Wisconsin, and KWQC (NBC) in Davenport, Iowa. Both are now owned and operated by Media General.
Gray said the addition of these two mid-market television stations will be immediately free cash flow accretive while also allowing the company to further deleverage its balance sheet.
WBAY is the highest rated and top-grossing television station in the Green Bay DMA, which is the 68th largest market, according to Nielsen and BIA data. WBAY will cement Gray's presence in Wisconsin and the Upper Peninsula, where Gray owns the top-grossing television stations serving Madison (WMTV/NBC), Eau Claire-Lacrosse (WEAU/NBC), Wausau-Rhinelander (WSAW/CBS and WZAW/Fox), and Marquette, Michigan (WLUC/NBC/FOX).
Likewise, Nielsen and BIA data identify KWQC as the highest rated and top-grossing television station in the Davenport-Rock Island- Moline DMA (also known as the Quad Cities DMA), which is the 101st largest market. KWQC, which has been the top-rated television station in its market for over 35 years, will be Gray's third television station serving Iowa, joining WOWT (NBC) in Omaha and KCRG (ABC) in Cedar Rapids. The Davenport station and Gray's Rockford station (WIFR/CBS) cover all of northwestern Illinois.
Assuming a year-end closing of this transaction; no further acquisitions; no capital returns to shareholders; no receipt of FCC spectrum auction proceeds; and no increase in pro forma 2016 political advertising revenue over that of pro forma 2012, Gray anticipates ending 2016 with a historically low total leverage ratio, net of cash, in the range of 4.5 to 4.7 times on a trailing eight-quarter basis.