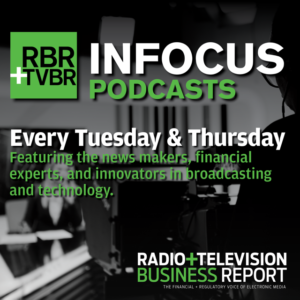 The InFOCUS Podcast, presented by dot.FM, is growing its audience every week, with fresh episodes each Tuesday and Thursday.
In fact, there are 108 podcasts available for you to enjoy. And, it's never been easier to tune in, thanks to our new embedded player at RBR.com!
From our latest episode, featuring Andy Whatley of Instreamatic to our acclaimed chat with Rich Stern, at TuneIn, there's definitely something to enjoy — and learn from.

CLICK HERE TO VIEW OUR ENTIRE MENU OF EPISODES, AND ENJOY!