Know someone worthy of being honored with a prestigious Medallas de Cortez award for excellence in U.S. Hispanic radio?
Now's your time to make your nomination for a 2021 honor.
The Medallas de Cortez awards, sponsored by vCreative, will be presented at the annual Hispanic Radio Conference, set for Sept. 22-23.
The awards have become a highly coveted symbol of excellence in Hispanic radio. In its twelfth year, these exclusive radio awards will shine a spotlight on the top talent in Spanish-language radio and at radio stations superserving Hispanic audiences — including noncommercial stations in key U.S. Hispanic markets.
Nominations can be made in seven categories:
Marketer (may be someone from a station, an agency, or a client)
National/Syndicated Personality
Local Personality
Program Director
Sales Manager
General/Market Manager
Station of the Year
The nominations deadline is July 12, so please make your selection today.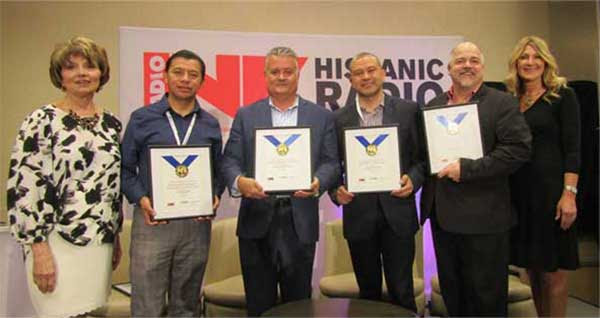 ---
The Medallas de Cortez awards are named in honor of Raoul Cortez, who founded KCOR-AM in San Antonio — the first full-time Spanish-language station in the United States — in 1946. Nominations are open to anyone, Hispanic and not, who is involved in Hispanic broadcasting. The goal is to make sure everyone dedicated to this segment of the industry has an opportunity to be recognized for their contributions to excellence in radio.
---