The movers and shakers
The visionaries and prognosticators
The issues and opportunities
The ambiance
For 19 years, the Harvard Club has been the site of Forecast, the exclusive financial conference that brings together owners, CFOs, group executives, private equity, and Wall Street investors, as well as industry analysts, to discuss conditions and predictions for the coming year in broadcasting.
This is a distinct — some would say, elite — crowd. These are top-level decisionmakers. These are the people who will chart the course, write the checks, and set the criteria for broadcasting both as a business and as an investment in the coming year.
HERE ARE A FEW OF THE COMPANIES ATTENDING FORECAST THIS YEAR!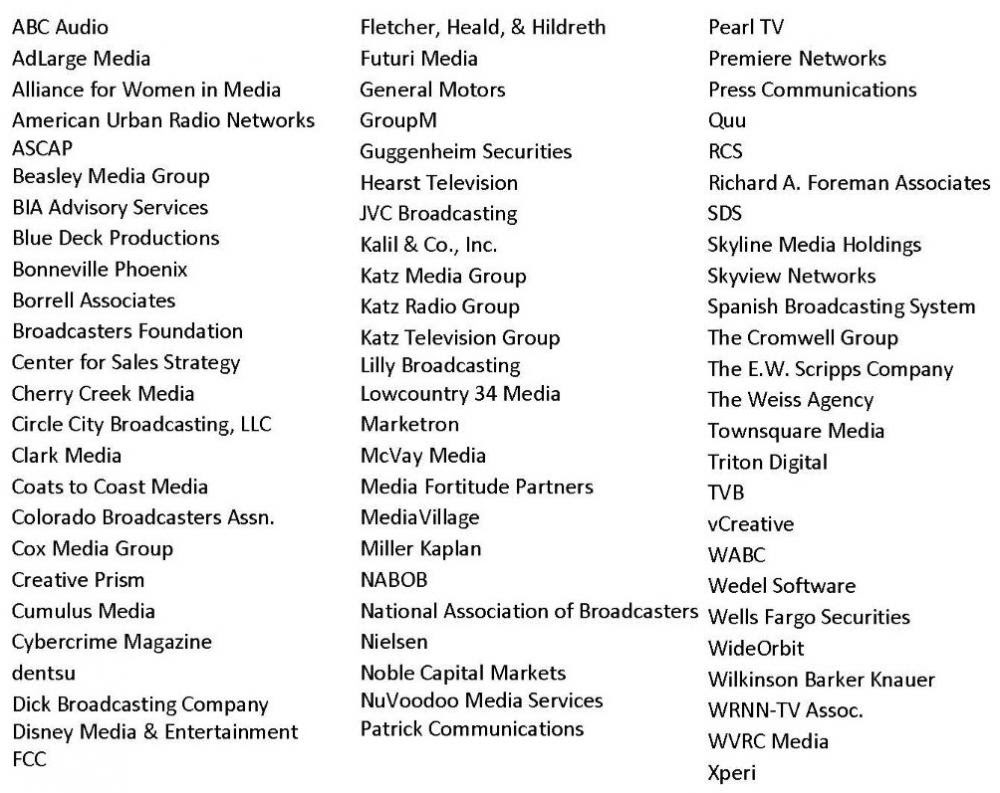 This is Forecast. This Tuesday, November 16, at the Harvard Club in New York City.
Do it for your business. Do it for yourself. And let's not forget the fabulous luncheon and elegant Broadcast Leadership Reception. Classy perks we know you'll enjoy.
Forecast – it walks the talk. See you there!

President/Publisher, Radio Ink & Radio + Television Business Report